If Yeshua (Jesus) is my Lord, He said I would hear HIS voice and would follow HIM. Where was HE going? When Paul said to follow him as he followed Christ. Where was he going? Answer: The cross (to die).
More times than I can count, I've heard these verses quoted:
"Behold, to obey is better than sacrifice, and to heed than the fat of rams." I Sam. 15:22
"For I desire mercy (love- kindness) and not sacrifice, and the knowledge of God more than burnt offerings." Hosea 6:6
First of all, God sent His Son to reconnect fallen man (that which was lost). When someone continues to re-crucify Him, it demonstrates a lack of understanding that from God's perspective, you and He are no longer separated. Without this understanding, fasting may be appropriate until revelation of their being complete in Christ (it should only be done if you perceive the Bridegroom is away- Mark 2:19). If you don't understand you're one with God, study seeking to understand that you are approved.
"Study to show thyself approved unto God..." II Tim. 2:15
I believe God desires obedience to His heart rather than perform:ance based acceptance (PBA). PBA offers performance as the sacrifice. One could be obedient to the letter yet not the Spirit. True obedience to His heart is death to self.
"Greater love has no one than this, than to lay down one's life for his friends". Jn 15:13
How can we be obedient, following Christ, even to death? Simply believe; open the gift of Grace. If we believe HIM, by default, we'll no longer believe in ourselves and/or each other. Our honor to His heart dis-honors (dis-respects) the systems of men. God is not a respecter of persons; meaning, your best or worst does not impress or turn Him. The un-renewed mind would attempt to "teach" honor, missing that "honor" is a supernatural quality of someone walking in love. Either someone is walking in love our they're not. Anyone walking in love will honor others, because it's nature produces honor.
Yeshua (Jesus) encountered during His 33 years the same thing you and I encounter, as sons of God. The wisdom of the world honors systems and performance rather than Grace. We're born in a body running something like a computer program, falsely believing salvation would come a certain way.
I've been thinking lately about how SOCIETY influences, and how we give honor and respect where God does not.
Society:
the aggregate of people living together in a more or less ordered community.
an organization or club formed for a particular purpose or activity.
There is a big difference in illumination coming FROM society versus THROUGH society. To the religious mind, it's dishonoring not to honor what they deem important. He actually disrespected them by respecting Truth; they were offended. Are you bold enough to honor each other and yet not stand in agreement that their system will bring salvation. They believe it will. Are you gonna agree with them or Still wanna follow Him?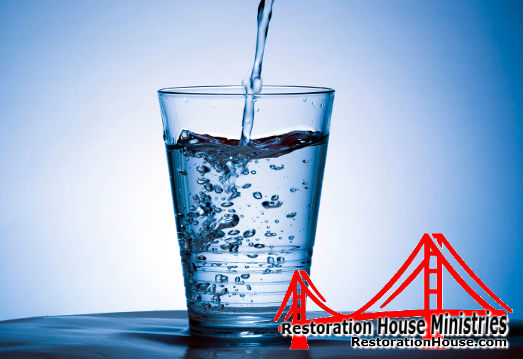 As an example of what I'm hoping to communicate, by honoring the water in a cup, we bring honor to the cup. To the cup, this is dis-honor because it seeks glory for itself. Drinking a cup of water doesn't mean we drink ONLY from cups. No vessel should be worshiped, but when you want to drink water without refilling you'll drink from a river.
With love comes a sober mind, an understanding of what is worthy of honor/respect. Therefore, we also discern between what is perishing. When I was a child, I spoke like a child, I thought like a child, I reasoned like a child. When I became a man, I gave up childish ways (1 Cor 13:11). With a sober mind YOU see face to face, YOU know fully, even as YOU have been fully known (by Spirit). Love discerns all things.
On a personal note, I get in more trouble because of disrespecting what others respect. What can I say? I'm my Father's son.
In Him, David
End of part one. In the second part we'll discuss this teaching and how it connects to overcoming the gates of hell.