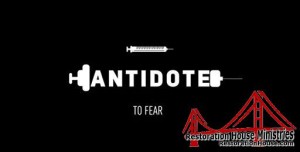 The Ebola virus is very serious stuff and should be given a lot of attention. My real question is why we don't we use the antidote to fear? We have it, or at least we talk about it enough...
The only antidote to living in fear is unconditional love.  It will cause a shift, shaking everything we thought we knew.  I don't suppose I have full understanding of this but I have enough to want the rejects that are being thrown away.  I now know how the captives are set free, cause I'm one of them.  Unconditional love sets whoever you come in contact with, FREE.  Hey, don't rush to judgement about what being set free looks like.
Well, how does it look then?  I'm glad you asked (lol)... During an encounter with someone, there are invisible strings being pulled in a hierarchical fashion.  Every human has them.  You've (your ego has) sharpened the skill since the day you were conceived in flesh.  From that moment, human reasoning began to learn risk and reward, in order to ultimately manipulate situations.  When one party in a relationship doesn't 'bite' on pulling back on these invisible strings, that party is either accepting or rejecting without regard to condition.  Love accepts the other without regard to condition.  When you LOVE, it sends a flash of illumination to whomever you are connecting.  This LOVE actually illuminates their soul.  It gets their attention because your response is totally not based on the same principals they've honed.  In this instance, they are "free".  Whether they resume feeding from the same methods that have gotten them this far isn't the question, but at this moment, they have "seen" God.  They have seen love in another form, you.  They may not recognize it, but it's God all the same.
Even though you may not understand, I'm not going to continue giving examples to prove a point.  I just want to ask, " What set you free?  Was it the law of sin and death or because you believed?"