Unless you're just waking from a comma, you've noticed how divided we've become.  It's apparent to me, we are quickly heading toward an impasse.  An impasse is when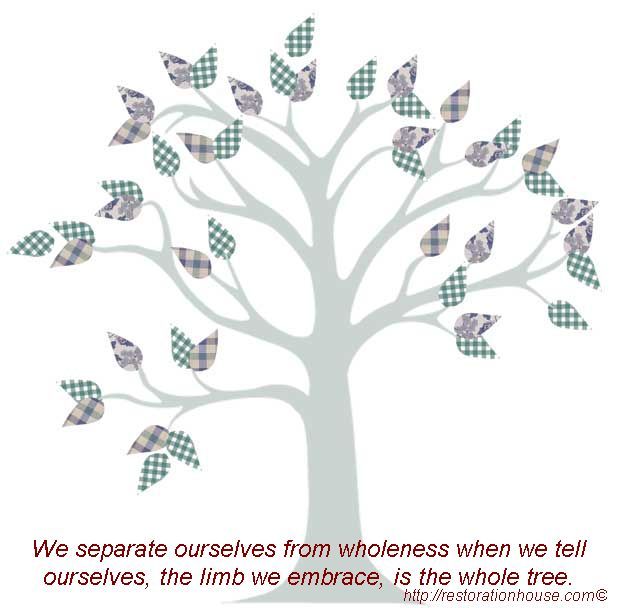 different sides reach a point where it's impossible to reach agreement.  When a jury is 'hung', they've reached an impasse.  What if the whole world were to be on a collision course, a hung jury, where everybody 'knows' they are 'right'.  Class, patriotism, race, religion, economic warfare... Imagine all these different opinions (and many more), seeking coalition together, and standing their ground at the same time?  That's what's happening and God is the instigator.
We are all conditioned from birth to view our lives through the window of our personal partiality.  I can't think of a single person who knowingly embraces a lie, yet it never occurs to us, we may also be walking in our own delusion (a partial truth, if you will).  Whether you believe in God or not, or whether you think you 'signed up' for this or not, it isn't stopping Him from addressing this false reality in everyone.
Truth is revealed in all creation, and is as obvious as the nose on our faces, yet remains impossible to find with human eyes.  This is true because we've assumed 'all we see and know' is 'all'.  We've loved ourselves, our political opinions, our country, our church, the familiar, and our reasoning, to the point we defend it with our lives.  Everything you believe which isn't viewed from the whole, is based from your own partiality.  For the wise, it's understood why the starting line is often the start/finish line.  It's simple; the race is over before it's ever ran, and running the race is to carry this simple truth while living life on Earth.
It sounds counterproductive on the surface, to believe the race has already been run, but we've presumed the goal is to accomplish something, taking for granted our quest is fueled seeking what we desperately need.  What we need has already been provided; we are all loved unconditionally and we are all His children (before someone has a heart-attack, believing this truth is an entirely different subject).  In seeing from God's perspective you'll understand we have all things in common, and His powerful compassion can be released in your life.
If you will let go of your favorite branch, you'll experience God.  Don't be fooled; the question isn't, 'If'... you will let go.  The question is, 'When?'.
David
P.S.  Homework; take a few moments and meditate on photo above.
Let go of your favorite branch.