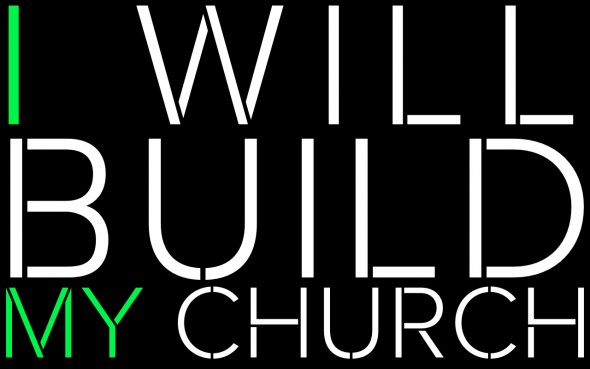 The premise you can join the church as if you were enrolling in school is a dangerous precedent commonly accepted and left unchallenged. The emphasis has for to long been on "who's in" versus "who's out". There's nothing wrong with identifying those co-laboring with us but I caution you not to assume our mission is to get the world to come into our camp. In His Kingdom, we go into the world.
Our mission is to BE LIGHT, allow His Light to shine, to Love with His Love as He draws by His Spirit whoever He desires (and likewise, He will harden some hearts).
"CHURCH" is certainly a school for Kingdom citizens but as members of His Church our enrollment requires submission to the overseers of His School. To His School, He gave gifts (apostles, prophets, evangelists, pastors and teachers) that we submit until we're all One Man, able to stand in His presence, establishing His Kingdom on Earth (Read Ephesians 4).
We're called, drawn by a personal relationship with Christ Jesus; by His Love. As we're drawn into intimacy, we marry Him (meaning: we have intimate relationship with His Spirit). He penetrates our fig leaves with His Love, reaching the depths of our soul. He goes past the wall of fear, to the source of our very being. In this, we're infused with His Love and purpose, previously hidden due to our previous, personal dishonesty.
In any marriage we can expect procreation. When we're intimate with His Spirit we're made His child. At this point, we continue until Christ is formed in us. God desires to bring His child in you to delivery (read Isaiah 66:8.9). The greater reality is you are the offspring of God, literally!
Just as in marriage we can expect procreation, we can inquire to the inability to reproduce. If there's no procreation, there's something wrong with the man or woman. In the natural, there could be any number of reasons why a couple isn't procreating, but with God, we know there's nothing wrong with His ability to reproduce. If you're not being formed in His image, look in the mirror; there, you'll discover the problem. You can't blame anyone if you're not pregnant with God's child, except yourself or God's timing. If it's you, that can be corrected, but only through spiritual restoration. Sin attempts to make corrections by borrowing from the same logic that put the fig leaves on in the first place, effectively functioning as a condom. In order to become pregnant, everyone knows there must be penetration. With God, He must penetrate your heart. Because I've not mentioned other aspects of being spiritually pregnant doesn't mean you can't draw your own parallels but if we'll keep the main thing the main thing we'll discover all the work of ministry was being done without sound of hammer or tool as we were shaped.
The fig leaves we hide behind are fear based walls, acting like condoms, hindering Love to pierce the deepest parts of our being. When He does break through don't stop. Carry the Child to full term. It's Christ being formed in you.
And the house, when it was in building, was built of stone made ready before it was brought thither: so that there was neither hammer nor axe nor any tool of iron heard in the house, while it was in building. 1 Kings 6:7
Jesus answered and said unto him, Blessed art thou, Simon Barjona: for flesh and blood hath not revealed it unto thee, but my Father which is in heaven. And I say also unto thee, That thou art Peter, and upon this rock I will build my church; and the gates of hell shall not prevail against it. Matt. 16:17,18
His Church members (His moving Temple) are very aware we don't deserve intimacy with Creator God by our own merit, but we're also convinced we were created in His image and DO deserve His Grace, based on HIS merit. We know Him personally because He came to us. We know Him through the way compassion He gave, so it's natural for us to also have compassion on all.
For every high priest taken from among men is ordained for men in things pertaining to God, that he may offer both gifts and sacrifices for sins: Who can have compassion on the ignorant, and on them that are out of the way; for that he himself also is compassed with infirmity. Hebrews 5:1,2
"... we have many things to say, and hard to be uttered, seeing ye are dull of hearing. For when for the time ye ought to be teachers, ye have need that one teach you again which be the first principles of the oracles of God; and are become such as have need of milk, and not of strong meat." Hebrews 5:11,12
We submit ourselves to being washed by His written and preceding Word; being transformed by the renewing of our minds, we are no longer conformed to the world, able to prove what's good, acceptable and perfect will of God (Rom. 12). With our minds transformed, we see the world the way He sees it. We see people the way He sees them, no longer through the flesh! We submit ourselves as instruments He's fashioning, unable to make a sound unless He breathes through us.
Wherefore henceforth know we no man after the flesh: yea, though we have known Christ after the flesh, yet now henceforth know we him no more. 2 Cor. 5:16
We are His Church (His Temple); His Kingdom is at hand. The fact there are children of God automatically refute every attack where His appearing is always in the future and the word "church" is so commonly thrown around.
What do we do if you're a seeker and you hear?
"they're having a huge revival at this or that 'church'",
"the preacher is great at our 'church'", or
other advertisements about their 'church'
... don't bother going. In fact, run the other way. Don't go when you hear, "He's here or over there" (Matthew 24:26, Luke 17:23)!
Our presence makes it self-evident there's a false church, who more closely resembles anti-Christ than Pro-Christ. We are carriers of His Christ; we "re"-present Him to the world He loves. We've laid our lives down and found Life. Now, we preach His Gospel, not only with our words but with our lives.
"Know ye not that we are (plural) the temple of God, and that the Spirit of God dwelleth in you? If any man defile the temple of God, him shall God destroy; for the temple of God is holy, which temple ye are." 1 Cor. 3:16,17
There's a fair chance you may read this and feel I'm being negative about the Church. You might think I'm saying your local organization isn't measuring up. That's the furthest thing from the truth. Simply put, quite often, many from His Church are active in our organizations, but everyone in our organization aren't in His Church. I'm addressing The Church, whether they're in the organization or not.
If we're gonna discuss the within, I'd be remiss if I didn't mention what a terrible thing it is to be intimate with God. To be intimate with God isn't what we see on Sunday mornings at the local house of worship. What you may witness there is the results of those who have allowed themselves to be penetrated by God's Spirit. They're pregnant and you can see the glow on their faces, along with the rocking motion that indicates they're in rhythm with God. It's important we identify each other instead of just assuming everyone who shows up is part of His Church. Why? you might ask. We're called to love the world, not ourselves so we're moved by compassion for those ignorant or out of the way. Those that are part of His Church understand the language of losing our lives to find them. Those living in Truth experience death to the old mind (self), and aren't fooled when people describe it like it's getting the flu. The reason: know the power of His resurrection!
We can only approach Him by faith, which is code for denial of trust in self. In my weakness, I've found strength. Strength in weakness is one indication you're pregnant with Christ being formed in you. You might say, our minds are being transformed to find a new comfort zone. That new comfort zone is much like Jesus, who endured the cross for the joy set before Him. First, we've got to ask and answer a question. What joy was set before Him that He would endure the cross? You've gotta answer that question for yourself, but I was on His mind when He endured the cross. That's how much He loved me. Now, as His Love leads me and I surrender to it, I'll begin to love what He loves. My world and those in my path require the same sacrifice from me as Jesus patterned (as a priest after the order of Melchizedek). Of course, we aren't the only begotten Son, but we do follow as do only what we see the Father doing. Since I've received such a great gospel, it's only fitting I offer myself up for those I encounter (read and study Hebrews 5- it's gold). Going through Gethsemane isn't fun, but it's required.